Click here to read the 2014 "End of the Year Wrap Up and What's Ahead" newsletter.
Hello Dragon Families! I cannot wait to see everyone tonight at the End of Year picnic! It's hard to believe there is only a week of school left! Please take a few minutes to read up on some highlights of what's been going on at Beall this past month, and more details about what's to come!
---
Wrap Up and Accolades
Thanks to Robin Ofner for coordinating Staff Appreciation week May 5 - May 9! As always, thanks to our hard-working Beall teachers, counselors, and administrators, as well as all the building and cafeteria staffers for their fantastic and tireless efforts helping our children!
---
A fantastic and fun Food Truck Night night was had at Beall on May 8th. A huge round of applause to Meg Page for organizing, and to the staff at Carmen's Italian Ice, Linda's Luncheonette, LA Taco and Holy Crepes for feeding us!
---
Thanks to Amy West  for coordinating her second annual Beall Readathon this year! The kids read-a-ton during the read-a-thon, and had a blast - and there were lots of prizes to boot!
Classroom Winners: Pizza Parties
K - Carlson
1 - Lopsonzski
2 - Striegel
3 - Newcomb
4 - Villavincencio
5 - Kuhn


Highest minutes: T-shirt winners
K - Vaughn Carvell 
1 - Lulya Okubamariam
2 - Anastasia Kutselik
3 - Matthew Chu 
4 - Bitanya Kibede
5-  David Bloom
Kindle Fire: Anika Dietrich
Kindle Paperwhite: Matthew Shiau
---
The final PTA meeting of the year was on June 3rd, with Officer Elections held and yummy snacks from Dawson's served in appreciation for all of our fantastic volunteers. Loads of thanks go out to our outgoing Board members John McKirgan, Rachael Wong, Robin Ofner and Zhen Tao. We are still seeking out Mr. or Ms. Right to fill Zhen Tao's shoes as our new Membership Chairperson on the Board, so please email [email protected] if you can help out! The Beall PTA Membership was 330 members strong this year - and we want to keep it growing! 

Now, I'm sure you are all anxiously awaiting the Election results, so here you go...
2014-2015 Beall PTA Board of Directors


Elliot Alter - Principal
Tida Violante - President 
Jon Walsh - Treasurer 
Cathy Lease - VP of Programs
Sunny Hedgecock - VP of Communications
Susan Gorant - Secretary  
Andrew Breychak - MCCPTA Delegate 
Nicole Santiago - MCCPTA Delegate
Meg Page - Fundraising Chairperson 


---
Lunch and Recess Volunteers are such a hugely appreciated group - thank you to each and every one who has come in to help out. The Amazon Gift Card winners of this Spring's Recess Volunteer Contest are: 
Peg Beck
Tom D'Albora
Scott George
Jason Mandler
Juliana Panzer
Paula Tully


---
Painless Fundraising – check out how much your Club Card registrations have helped our school this year!
eScrip (Safeway, etc): $ 1,959.20 from September 2013 - April 2014
Giant A+ Rewards: $3,790.19
Harris Teeter: $480.64
Amazon shoppers! Don't forget to use the eScrip link to donate 2.4% of your qualifying Amazon purchases back to Beall! Bookmark it today.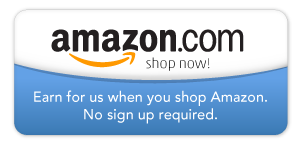 ---
What's ahead for June and beyond?
Volunteer Opportunities
Have you always wondered how you could become more involved in the Beall Community? Just want to help out more? Never fear - the PTA is actively recruiting for volunteers for next school year. Sign up here to be a part of our Dragon team! 

Again, we also very much need a Membership Chairperson (preferably someone bilingual!) to join the Beall PTA Board of Directors. Please email [email protected] if you can help out!
---
The PTA welcomes your feedback about after-school activities - please let us know what classes your children have particularly enjoyed, or if you have encountered any issues, etc. Comments can be sent to [email protected].
---
Upcoming Events
See the summary of upcoming events below, and visit http://www.beallpta.org/events for more info! Or print out the Calendar of events and activities at http://www.beallpta.org/google_calendar.   
---
Friday, June 06, 2014 at 06:30 PM
YAY!!! Welcome summer and say goodbye to Bella with an End of the Year Family Picnic with all the Dragons. Bring your picnic dinner or come buy food from Potomac Pizza and Carmen's. There will be music and dancing with our favorite Angel and Friends and activities for the kiddies by i9sports and Global Children Center. It's a great way to end the school year!
Thunderstorm date: June 11 
---
Monday, June 09, 2014 at 11:00 PM · $25.00 USD
We have a handful of extra yearbooks for $25 each. From May 31 - June 5, ONLY 5th graders are allowed to purchase one. If there are any left after June 5, then anyone can buy them. Yearboo (show all)
---
Thursday, August 21, 2014 at 07:00 PM
Stay tuned for exact time.
---
Beall Elementary Open House
Friday, August 22, 2014 at 01:00 PM
Stay tuned for exact time.
---
Wednesday, August 27, 2014 at 07:00 PM
Mark your calendars and come back to confirm time and grades.
---
Thursday, August 28, 2014 at 07:00 PM
Save the date but come back and double check time and grades.
---
Have a fantastic day, see you at the picnic tonight! 
Do you like this post?